I am what I am………
Korang perasan tak jika anak kita hanya belajar melalui gajet, dia hanya akan dapat belajar melalui visual dan audio sahaja. Kita kena ingat statement ni 'People process visual information 60,000 faster than text'.
Part 3 ni mesti korang suka. Kat sini kita belajar format posting video atau image pada platform media sosial dengan betul, aplikasi yang sesuai untuk kita, bagaimana nak tambah followers dan mempunyai konten yang bagus, how do ads helps us, fahami profil FB anda dan banyak lagi.
Facebook Profile and Cover Image Dimensions
Mula dengan basic, untuk Facebook Profile kita yang square tu saiznya 180 x 180 pixels dan cover image kita sepatutnya 820 x 312 pixels. Ini semua orang tau tapi kebanyakkannya tak praktik sebab tu gambar korang pecah…
Korang kena ingat ni 'According to research, video definitely is getting more engagement across all major social platforms. On Facebook, videos get as much as 135% more organic reach, 6 times more retweets on Twitter, and 75% of executives say they watch world-related video each day on LinkedIn'. Sebab tu la ni, Mamable selalu post video kat FB & IG. Adalah peningkatan follower organik IG Mamable.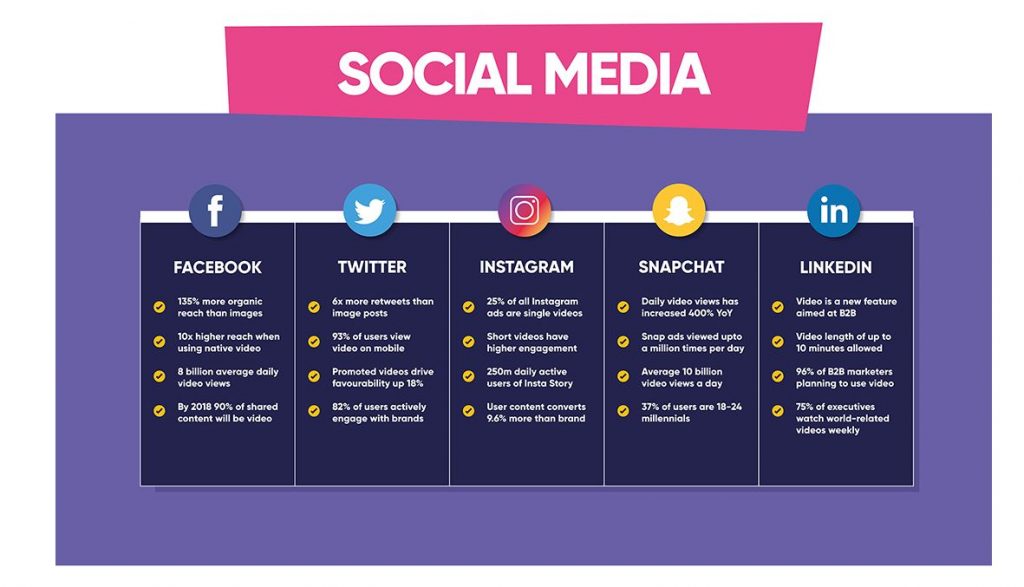 Tips untuk Regular Facebook Feed Video:
Recommended size: 1280 by 720 pixels
Minimum width: 600 pixels
Supported aspect ratios: 16:9 (horizontal), 9:16 (full portrait), 2:3 (vertical), 4:5 (vertical), square (1:1)
Tips untuk Instagram in-feed video and video ads:
Square video: 600 by 600 pixels (1:1 aspect ratio)
Horizontal video: 600 by 315 pixels (1.9:1 aspect ratio)
Vertical video: 600 by 750 pixels (4:5 aspect ratio)
Tips untuk Twitter horizontal videos:
Recommended size: 1280 by 1024 pixels
Minimum size: 32 by 32 pixels
Maximum size: 1920 by 1200 pixels
Supported aspect ratios: between 1:2.39 – 2.39:1
Recommended sizes:
At 256K bitrate: 320 by 180 pixels
At 768K bitrate: 640 by 360 pixels
At 2048K bitrate: 1280 by 720 pixels
Tips untuk YouTube Video Specs:
Recommended sizes:
426 by 240 pixels (240p)
640 by 360 pixels (360p
854 by 480 pixels (480p)
1280 by 720 pixels (720p)
1920 by 1080 pixels (1080p)
2560 by 1440 pixels (1440p)
3840 by 2160 pixels (2160p)
Minimum size: 426 by 240 pixels
Maximum size: 3840 by 2160 pixels
Supported aspect ratios: 16:9 and 4:3
Recommended specs: .MOV, .MPEG4, MP4, .AVI, .WMV, .MPEGPS, .FLV, 3GPP, or WebM, maximum file size 128GB, maximum 12 hours long.
Tips: As the second largest search engine in the world, YouTube reaches an audience with varying internet connectivity speeds. To ensure that you video can be enjoyed by as many people, YouTube recommends that videos be uploaded using the highest possible resolution.
This slideshow requires JavaScript.
Untuk FB dynamic product ads
Minimum number of cards: 2
Maximum number of cards: 10
Image file type: jpg or png
Image maximum file size: 30 MB
Recommended resolution: at least 1080 x 1080px
Recommended ratio: 1:1
Text: 125 characters
Headline: 40 characters
Link description: 20 characters
Nak dapatkan hasil yang baik 'CAPTURED WITH YOUR SMARTPHONE', kita perlu melabur masa kita, duit dan peralatan. Peralatan yang dimaksudkan ialah lampu, props, stabilizer untuk hp dan fish eye.
This slideshow requires JavaScript.
Pilihan aplikasi yang bersesuaian dan menjadi viral masa kini ialah :
VSCOM
FOODIE
PHOTOFILTER
PHOTOGRIP
Korang dah download ke aplikasi di atas ni, Mamable dah masa seminar aritu hehehehehe. Mamable juga diajar mengambil gambar secara flat lay. First time tau, tak pernah dbuat keje giler ni. Kaedah 'flat lay' merupakan salah satu kaedah terkini dengan hanya meletakkan barang-barang sedia ada pada tapak rata untuk mengambil gambar dari arah atas. Ianya cukup mudah dan akan menghasilkan gambar yang sangat menarik sekiranya dilakukan dengan teknik yang betul.
This slideshow requires JavaScript.